At Glen Arden, seniors 62 and older enjoy an active, independent lifestyle, with the assurance of available long-term care.
As a Continuing Care Retirement Community (CCRC), Glen Arden gives you peace of mind by providing quality care as your needs change over time. This comes with the guarantee that all of your long-term healthcare is covered, for life, with minimal out-of-pocket expenses.
Imagine having this type of financial security and knowing you'll never have to depend on your loved ones for your future care. Additionally, entrance fees can be up to 90% refundable, if desired, and there are generous tax advantages included with a move to Glen Arden.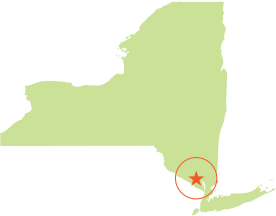 If you're from the Hudson Valley, Glen Arden is the ideal retirement community so you can stay close to home. If you're new to the area, you'll soon discover life at Glen Arden and surrounding Orange County is a one-of-a-kind experience.
Glen Arden is a not-for-profit organization, overseen by a volunteer Board of Directors, that is dedicated to providing an active, independent lifestyle for Seniors, with the assurance of available long-term care.
Glen Arden is located in Goshen, NY